Baby Oil
Product description:Lightweight Multipurpose Baby Oil.
Our lightweight, multipurpose, and fragrance free Baby Oil locks in moisture and supports baby's developing skin with hydrating plant-derived ingredients.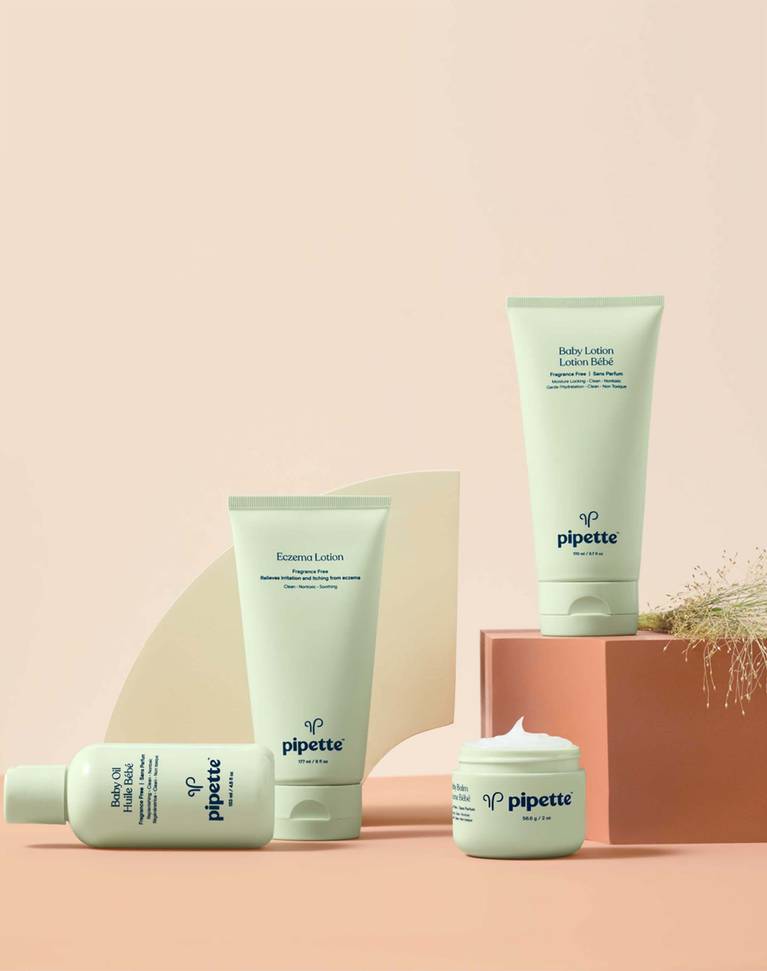 Clean ingredients you can trust
Moisturizing Baby Oil's antioxidant super-boost
Our potent blend of antioxidants, including açaí berry sterols and vitamin E, nurtures and moisturizes skin.
Fragrance-Free Baby Oil that Locks in moisture
Ceramides are moisture protectors that our skin naturally creates. Our extra-pure ceramides and essential fatty acids help retain skin's moisture.
Baby Oil for sensitive skin that replenishes what they're born with
Squalene is a moisturizing superhero that all babies are born with, but it depletes over time. Our renewable, sugarcane-derived squalane is a stable version that restores the natural balance of baby's skin.
Squalane: 100% sugarcane-derived, pure and sustainable moisturizing agent skin compatible with baby's skin.
Linoleic, Oleic and Linolenic Acids: Plant-derived essential fatty acids that helps lock in moisture and soften skin.
Ceramide NP: Helps form an effective barrier against moisture loss and comforts sensitive and dry skin.
Açaí Berry Sterols: Antioxidant-rich superfruit that helps support and maintain moisture in the skin.
Caprylic/Capric Triglyceride: skin-replenishing emollient derived from coconut oil.
Tocopherol (Vitamin E): Antioxidant vitamin that helps defend against environmental stressors.
Lecithin: Sunflower-derived skin softener.
Learn more about our ingredients
Moisturizing Baby Oil that's soft on skin
Our weightless, hypoallergenic Baby Oil is tested by dermatologists, approved by pediatricians, and loved by parents. Gentle enough for even the most sensitive skin, it can be used daily without irritation.
How to use
Share a sweet moment with baby and massage Baby Oil all over skin daily. Use after Baby Lotion for extra hydration.
Dermatologist and Ophthalmologist Tested

Pediatrician Backed

Safe for Sensitive Skin
Baby Oil Clinical Results
160% improvement in skin hydration with Baby Oil.*

100% showed significant clinical improvement in skin hydration with Baby Oil.*



100% showed significant clinical improvement to the skin barrier.*
100% felt Baby Oil left baby's skin feeling soft and smooth.**
100% felt Baby Oil was gentle yet effective on baby's skin.**
100% thought baby's skin felt replenished.**
*Based on a 24-hour clinical study of 32 adults, after 8-, 12- and 24- hour single application.
**Based on a 14-day consumer use study of 34 children, ages 3 months - 3 years, at least once daily use.