Travel Baby Shampoo + Wash
Product description:Travel Size Tear-Free Hypoallergenic Wash.
Our tear-free Baby Shampoo & Wash balances the natural moisture
of baby's hair and skin without irritation, thanks to gentle plant-derived cleansers and emollients. Now available as a travel size baby shampoo. Fragrance free.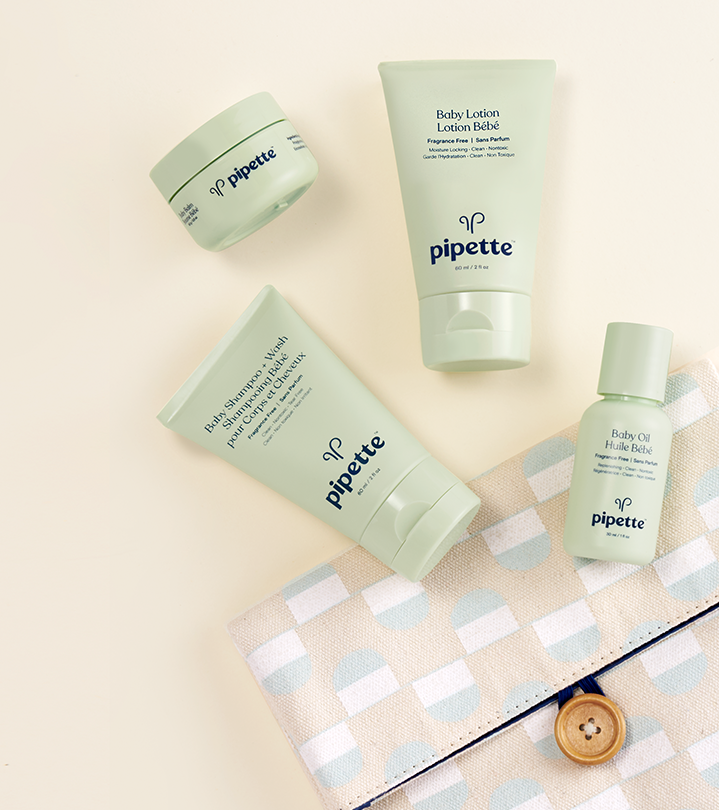 Clean ingredients you can trust
Gently Cleanses
We use extra-gentle, sugar-derived glycolipids to cleanse baby's delicate skin without drying.
Hydrates and nurtures
Plant-derived glycerin, a natural hydrating ingredient, helps retain baby skin's moisture.
Replenishes what they're born with
Squalene is a moisturizing superhero that all babies are born with, but it depletes over time. Our renewable, sugarcane-derived squalane restores the natural balance of baby's skin.
Water: Pure, simple product base.
Decyl Glucoside: Gentle plant-derived cleanser that won't dry baby's skin.
Sodium Lauroyl Lactylate: Plant-derived moisturizing cleanser.
Glycerin: Plant-derived moisture attractor.
Coco-Glucoside: Gentle plant-derived cleanser.
Glycolipids: Sugar-derived emollient cleansers that help support baby's developing skin moisture barrier.
Citric Acid: pH adjustor that ensures perfect pH balance with baby's skin.
Squalane: 100% sugarcane-derived, pure and sustainable moisturizing agent compatible with baby's skin.
Magnesium Chloride: Naturally occurring mineral that helps keep skin replenished.
Guar Hydroxypropyltrimonium Chloride: Hair conditioning agent.
Sodium Benzoate: Food grade preservative.
Sodium Dehydroacetate: Organic salt preservative.
Sodium Gluconate: Naturally-derived ingredient that helps boost preservative effectiveness.
Learn more about our ingredients
Soft on skin
Our tear-free, hypoallergenic Travel Baby Shampoo & Wash is tested by dermatologists, approved by pediatricians, and loved by parents. Gentle enough for even the most sensitive skin, it can be used daily without drying or irritating.
How to use
Apply a pea-sized amount of travel size baby shampoo to wet hair and body, lather, and rinse.
Dermatologist Tested

Pediatrician Approved

Safe for Sensitive Skin
Travel Size Baby Shampoo Clinical Results
8 hours after use:
157% improvement in skin hydration.*

100% showed significant clinical improvement in skin hydration.*
Parents said after 14 days of use travel size baby shampoo:
100% felt the Shampoo & Wash effectively cleansed without leaving a residue.**

97% felt the Shampoo & Wash left baby's hair feeling soft and clean.**

93% felt the Shampoo & Wash had a calming effect on the baby.**
*Based on a 24-hour clinical study of 32 adults, after 8-, 12- and 24- hour single application.
**Based on a 14-day consumer use study of 29 children, ages 3 months - 3 years, at least once daily use.
How is babies' skin different, anyway?
Babies' skin is much more sensitive than adult skin, as it's more delicate and loses moisture quickly. That's why daily hydration is so important! But here's the catch: baby skin also absorbs much more rapidly than adult skin, and some ingredients can do more harm than good.
Read More